Richard Dearlove
Richard Dearlove
Former Head of the UK's MI6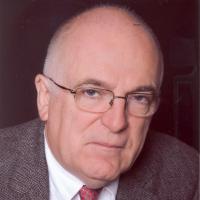 Sir Richard Dearlove is currently the Master of Pembroke College Cambridge.
He served as Chief (known as 'C') of the British Secret Intelligence Service (SIS) from August 1999 until his retirement in July 2004. For the preceding five years he was Director of Operations and, from 1998, Assistant Chief. As Director of Finance, Administration and Personnel he also oversaw the move of SIS into its Headquarter Building at Vauxhall Cross in 1994. He is a career intelligence officer of thirty-eight years standing and has served in Nairobi, Prague, Paris, Geneva and Washington as well as in a number of key London-based posts.
He is a trustee of Kent School, Connecticut, Honorary Fellow of Queens' College Cambridge, Senior Adviser to several international companies and Chairman of Ascot Underwriting.
He is married to Rosalind, Lady Dearlove. They have two sons and a daughter.