Dr. Bernd Knobloch
Dr. Bernd Knobloch
Director of Citycon Oyj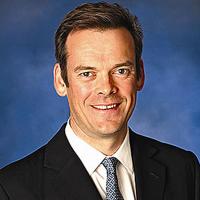 Bernd Knobloch is currently a Member of the Board of Directors at Citycon and has been a Director of Citycon Oyj since March 2012. He serves as a Non-Executive Director at Palatium Investment Management Limited. He is the President of the Board of Trustees of the Association of Friends and Patrons of the Johann Wolfgang Goethe-University and is Deputy Chairman of the Board of the Hertie Foundation.
Bernd Knobloch had an extensive career in German and international banking and real estate business. He moved to Eurohypo as Manager with general power of attorney in 1991 and was appointed a year later as a member of the Board of Managing Directors. At Eurohypo AG, he served as Deputy Chairman of the Board from 2002 until 2003, Chairman of the Management Board from 2004 until 2008 and Member of the Managing Board of Directors from 2002 until 2008.
Bernd Knobloch was Member of the Management Board at Commerzbank AG from 2006 until 2008. He served as the Supervisory Board member at Hypo Real Estate Holding AG from 2008 to 2009. He also served as Member of the Supervisory Board at Deutsche Pfandbriefbank AG until 2009. Before his banking activities he was Managing Partner of Allgemeine Bauträger-gesellschaft mbH & Co - Cederbaum und Partner KG, Munich.
He holds degrees in Law and Business Administration from the Universities of Frankfurt and Munich. He completed the Second State Examination in Law in 1978. The same year, he was admitted to practise as a lawyer at the regional court in Munich.