David Ibsen
David Ibsen
Executive Director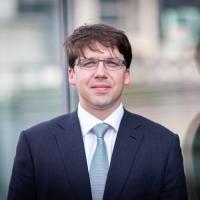 David is responsible for the planning and managing of all UANI operations and programs and is also a frequent commentator in print and on television about the dangers of Iran's nuclear program, support for terrorism and destabilizing effect in the region, among other related issues.
Previously, David served as a Policy Analyst for the U.S. Department of State and as a U.S. delegate to the United Nations. He studied International Security Policy at the School of International and Public Affairs at Columbia University and English Literature at Hunter College in New York City.
Receive Iran News in Your Inbox.
Eye on Iran is a news summary from United Against Nuclear Iran (UANI), a section 501(c)(3) organization. Eye on Iran is available to subscribers on a daily basis or weekly basis.