April 2023 Iran Tanker Tracker
On April 21,  Reuters reported that Chinese authorities were conducting more rigorous customs checks on Iranian oil imports entering the northeast province of Shandong, causing delays "after several Iranian [crude oil] cargos were [falsely] declared as bitumen…."  As a consequence, 9.6 million barrels are now awaiting customs clearance for entry. As UANI first noted twelve months ago in its regularly updated "Uncovering the Chinese Purchasers" resource, Shandong accounts for one-fifth of total Chinese oil imports and is the hub of almost all the major 'teapot' refineries that are actually taking Iranian deliveries.
Since China is essentially indifferent to the origin of its oil supply, this partial clampdown on Iranian oil has nothing to do with a new-found respect for U.S. sanctions. Rather the impulse is purely economic: Beijing receives higher tax revenues from crude oil rather than bitumen, and higher still for Iranian crude. In particular, Malaysian blends – to which Iranian oil is often rebranded – are subject to lower import taxes (and see below).
While it is unclear if the present tightening is temporary or will impact imports long-term, it is likely to mean a more accurate accounting of Chinese public customs data. Iranian oil is generally 'off-the-books,' but higher numbers in the official record may prompt a stronger U.S. response than heretofore. 
| | | | |
| --- | --- | --- | --- |
| Country of Destination | April 2023 - Barrels Per Day (bpd)* | March 2023 - Barrels Per Day (bpd)* | February 2023 - Barrels Per Day (bpd)* |
| China | 889,663 | 1,016,515 | 935,474 |
| Syria | 145,318 | 65,068 | 122,010 |
| UAE | 45,126 | 18,858 | 0 |
| Venezuela | 0 | 0 | 66,195 |
| Unknown | 136,055 | 43,333 | 89,286 |
| Total | 1,216,133 | 1,143,765 | 1,225,462 |
* Figures to be updated over the following weeks
A Real Example of Rebranded Oil
UANI has obtained documentation for 259 shipments of Iranian oil to China that were rebranded, often to a Malaysian Blend or Bitumen Blend. For example, according to official documentation obtained by UANI, the crude oil tanker YONG DING (IMO: 9379703) purportedly discharged just over 2 million barrels of Malaysian Blend to China's Dongjiakou Tanker Terminal for the buyer Xinyue on April 1, 2023.
The real story is different. On January 27, 2023, the sanctioned National Iranian Tanker Company ("NITC") vessel SNOW (IMO: 9569619) loaded the same quantity of 2 million barrels of Iranian crude oil from Kharg Island, Iran. On January 30, SNOW departed for Malaysian waters, arriving at the Strait of Malacca on February 12, 2023.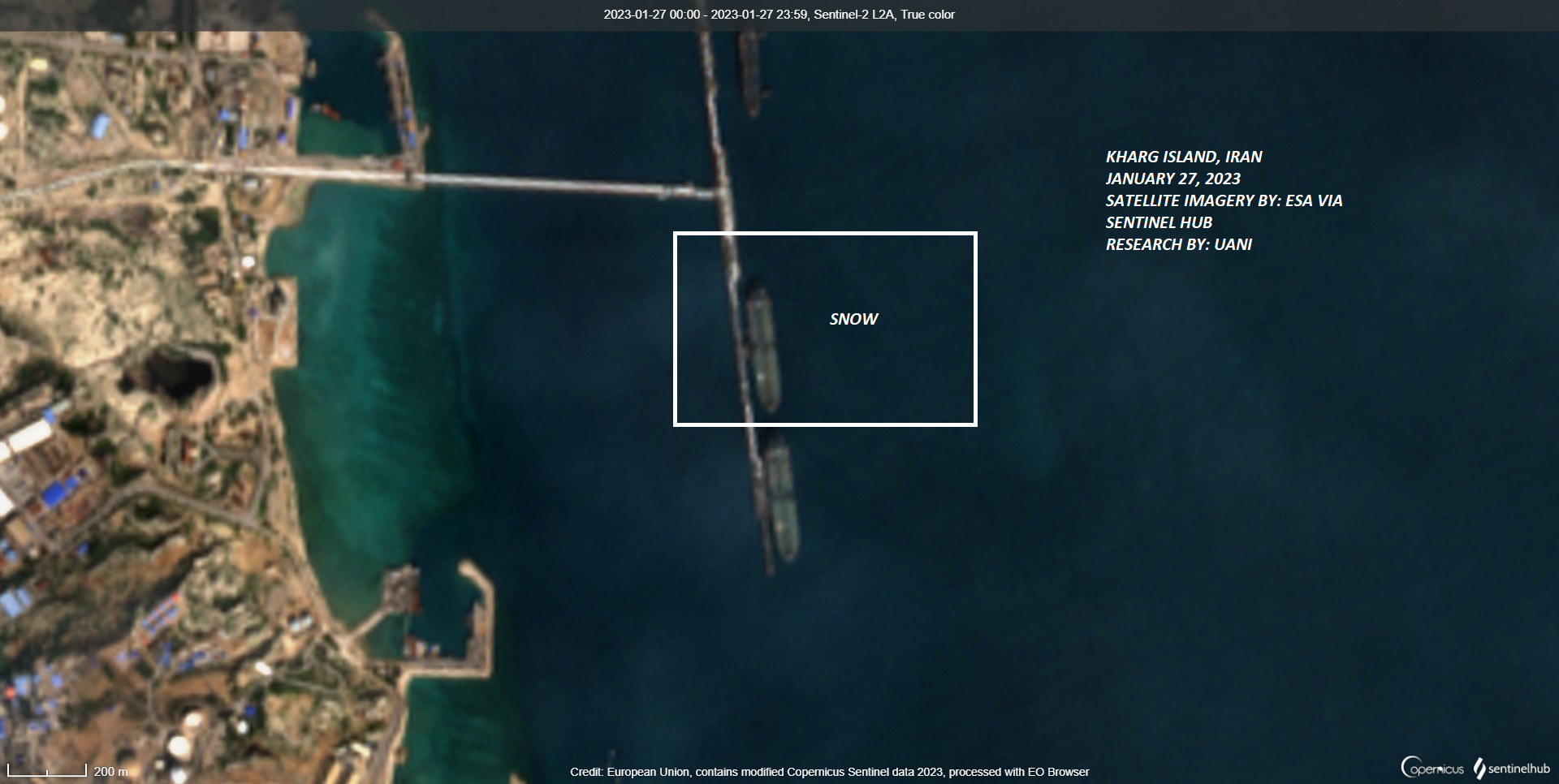 On February 14, SNOW anchored in the Riau Archipelago, where it remained until February 21, 2023. On that date, it engaged in an STS transfer of its Iranian oil with the crude oil tanker YONG DING.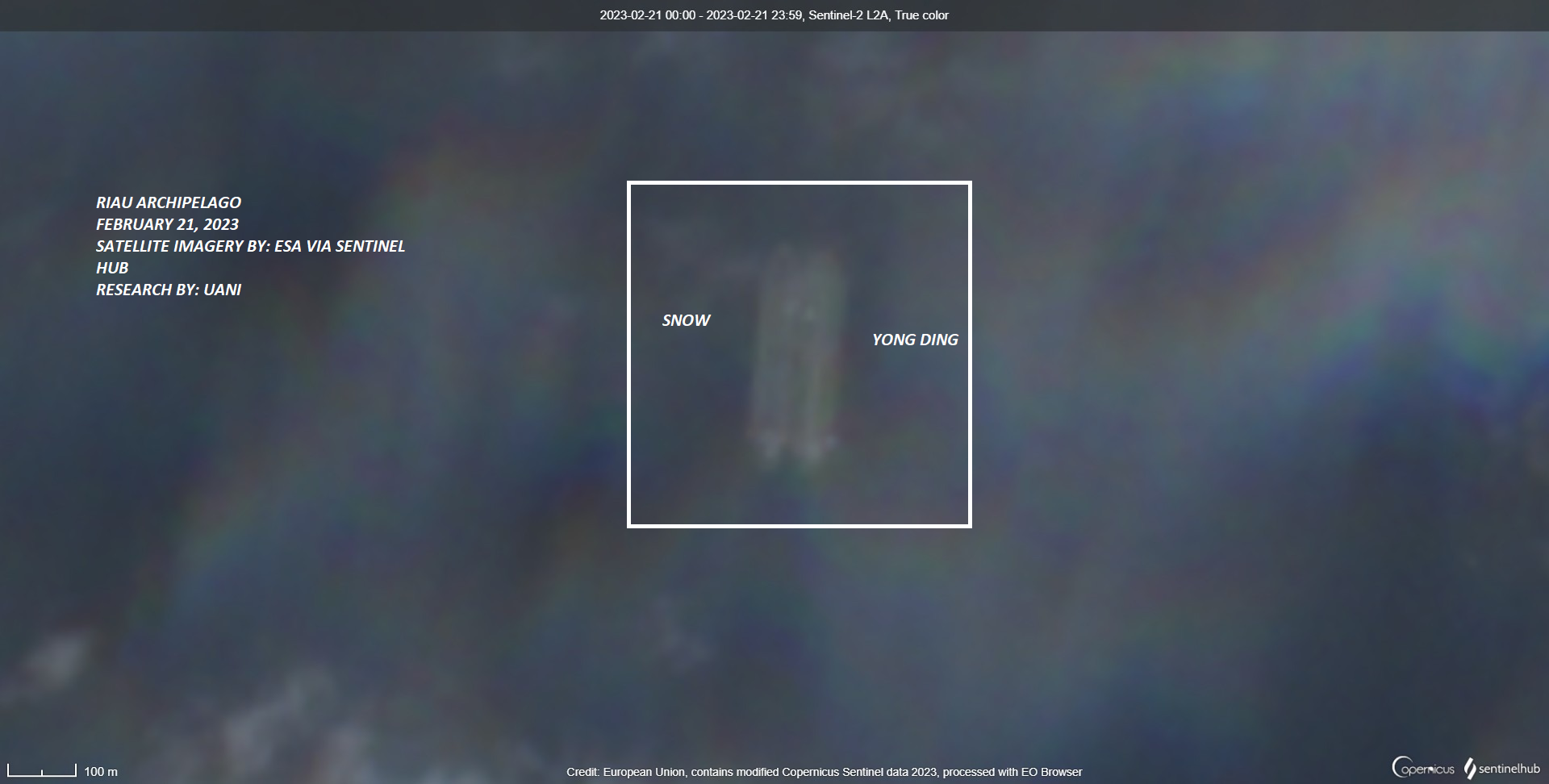 On March 27, YONG DING can be found moored at Dongjikou Tanker Terminal, where it began offloading its Iranian cargo that was rebranded as a Malaysian Blend in a likely effort to both reduce import taxes and avoid any future sanctions consequences.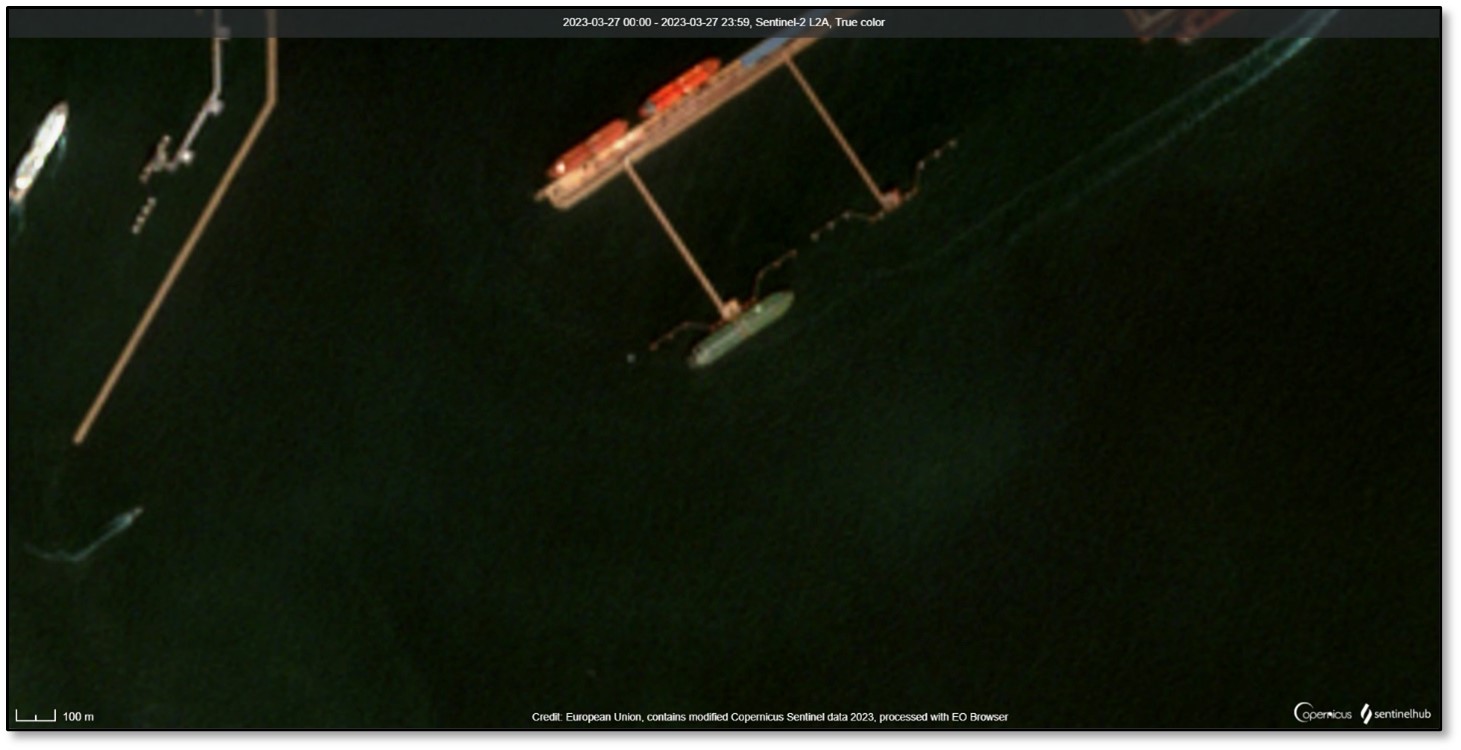 Receive Iran News in Your Inbox.
Eye on Iran is a news summary from United Against Nuclear Iran (UANI), a section 501(c)(3) organization. Eye on Iran is available to subscribers on a daily basis or weekly basis.